When this trip to Mexico was initially arranged (as a reunion of my husband's parents, his siblings and their families) I was less than thrilled. Not because I wasn't excited for my husband to spend time with his brothers: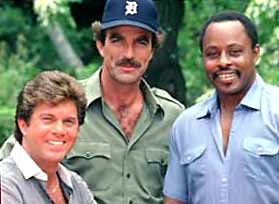 (That's Mr Wrath in the middle)
But because I was still not over our last vacation in Mexico.
In 1999, Mr Wrath (who was not yet legally bound to me in wedded bliss) and I went to
Baja California
(northwestern Mexico) for a Christmas holiday. It was the worst vacation we ever endured. The fault was ours because we wanted to be spontaneous, so we made no firm plans and did no research. In the end we wasted a lot of time hoping the other person would make decisions about where we'd stay or where we'd go.
The highlight of the trip was seeing
Preston Manning
(a Canadian right-wing, anti-federalist, senate-hating politician) at the airport in San Jose Del Cabo.
The lowest point of the 2 weeks came when we sat through a time-share presentation so we could get a good rate on a VW Bug rental. We were three hours into the presentation, when I finally asked the sales guy to leave us alone for a moment. I turned to Mr. Wrath and said, "What the hell are you doing? We do not have $24,000 to invest in this scam. So at some point you need to decide who you're going to piss off. Me -- who you supposedly love -- or the guy in the pleated slacks who wants to sell you a hotel room for 2 weeks of the year in a place you don't even like." In the end Mr. Wrath decided to placate the person with whom he was having sex (aka, me).
This time around one of the stipulations of visiting Mexico was that we pre-book a few excursions. One was the previously reviewed
Pirates of the Bay
, the other was a trip to
San Sebastián del Oeste
with
Vallarta Adventures
.
I'm really glad we took this trip. Firstly we learned a lot about Mexican history. Also we saw the Sierra Madre mountain range (and not once did I yell "Badges? Badges? We don't need no stinkin' badges!" even though I'd been rehearsing my delivery for months). I think the trip gave us a more authentic view of Mexico's culture and biodiversity. Plus we drove by a federal prison, which our guide referred to as "the kind of Mexican all-inclusive you don't wish to visit."
The stops on the tour included the Hacienda Jalisco, which is a small inn and museum that dates from the 1800s.
From there we drove on to the small town of San Sebastian. We visited a coffee plantation with a wonderful orchard of local fruit trees. We stopped for lunch at a small restaurant called La Lupita. Mr Wrath is STILL raving about his meal.
Then we walked through the town while our guide (Gustavo) supplied us with details about life in the town since it was founded in 1605.
Here's the funeral home:
It's open 24 hours a day! For all your 3 AM embalming emergencies!
The town plaza is very charming: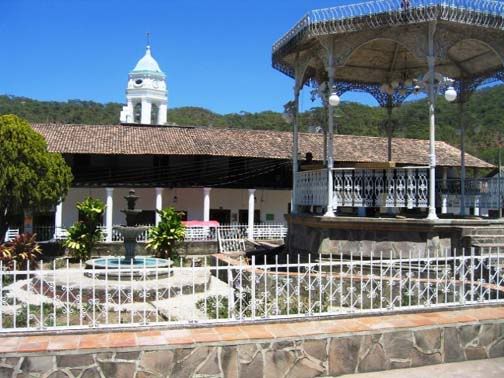 As we approached classical music was being piped in from speakers affixed to the gazebo. It gave a wonderful classy, timeless feel to our visit. Alas 40 minutes later as we were walking back to our bus, the music selection had changed to Guns 'N Roses. Total mood killer.
The final stop of the day was at a roadside micro-distillery. We sampled some wares, and bought a few bottles to bring home.
• • • • • • •
Hints and suggestions:
-We booked this trip on-line and the process went smoothly.
-When you check in at the Vallarta Adventures they offer you breakfast of cereal, yogurt, coffee, juice, and fruit. Don't get too excited about the coffee -- it's a 90 minute drive till the bus makes it's first stop at a washroom.
-I was a bit worried that the boys would be bored on the trip, but they had a good time.
-Our guide (Gustavo) was very knowledgeable and very funny. The driver (Valentin) did a good job negotiating the often crowded, always twisty roads.
-At the end of the trip, people were tipping the host and the driver. I think we gave them 100 pesos and 50 pesos, but most people were giving more. BUT WE'D SPENT ALL OUR MONEY ON TEQUILA! AND COFFEE!
-If you are looking for silver jewellery (silver was the main economic industry in the town until recently) ask Gustavo for instructions to a small shop in the town.
-There's a big cooler of bottled water on the bus and guests are encouraged to help themselves. Remember to bring the empties back so the company can recycle them.
-We also brought our own snacks because I get snippy if I don't have protein every 2 hours.
-When you start the trip, let Gustavo know if you have allergies (a girl on our trip had peanut allergies, and La Lupita were able to accommodate her diet)
-There are public washrooms in the jail, located in city hall.